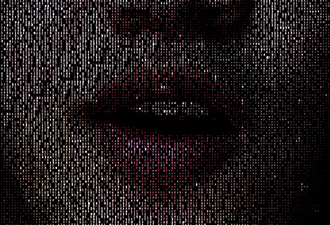 Taste of Data
Interactive Media, 2020

How does data taste? Let me have a bite!

Taste of Data is an interactive media art work created to enhance accessibility and intimacy to data that are closely connected to our daily lives. This work began with an artistic concept and question. I thought, if we can add different flavors to data as we make foods with different flavors according to regional and cultural backgrounds, wouldn't we be able to convey and consume data in a much different way than now?

The videos in the work consist of six flavors: sweet, bitter, sour, salty, spicy, and umami. Each taste is used as a search keyword of Twitter, and tweet data containing the text of the taste is retrieved in real time every minute. The data in the form of sentences are used as image pixels in the video to remind the taste. Visitors have a different experience of accepting information with text data about various flavors with videos that remind them of the taste. In other words, by delivering the text data to be transmitted together with the image or video associated with the data, it will be possible to reflect the tastes of consumers who receive the information and to inspire more intimacy. Furthermore, I think, if the various news we hear and see every day in our daily life are delivered with fonts, videos, and sounds that make the tastes related to the contents of the news felt rather than in simple text form, the way news is delivered and consumed. So, creative and initiative changes are expected.

This work was produced with the support of the Ministry of Culture, Sports and Tourism, the Arts Council Korea, and the Seoul Foundation for Arts and Culture.

Exhibition
- Plug-In City, Seoul, Korea, Dec. 22 - 31. 2020.