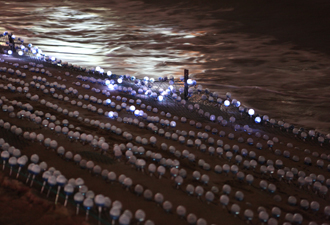 The Light of Waves
Interactive installation, 2010


The Light of Waves is a site-specific marine installation, which maps the irregular and repeated movements of waves onto an LED matrix dug into the beach surface. It consists of two thousand led modules, which sense the amount of seawater touching them. As the tide comes in and washes over the modules the motion of nature is visualized through light.



The work illuminates a pattern integral to the cycle of nature: the tides. The movement of waves literally controls the cycle of leds and the installation. The organic nature of the piece contrasts with the digital programming and control of commercial led screens in modern cities. The work is a technological intervention between nature and humanity resulting in an installation that is both beautiful and unpredictable like nature itself.

Exhibition
Busan Biennale 2011 Sea Art Festival, Song-do Beach, Busan, Korea, Oct. 1 - 21, 2011.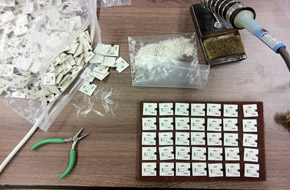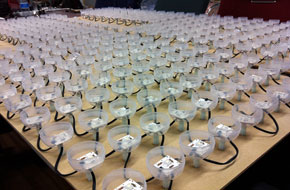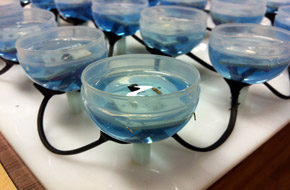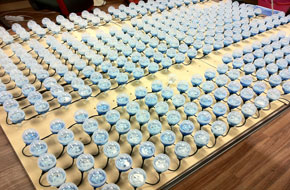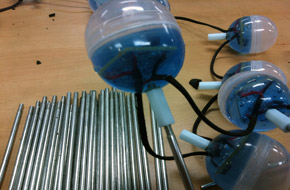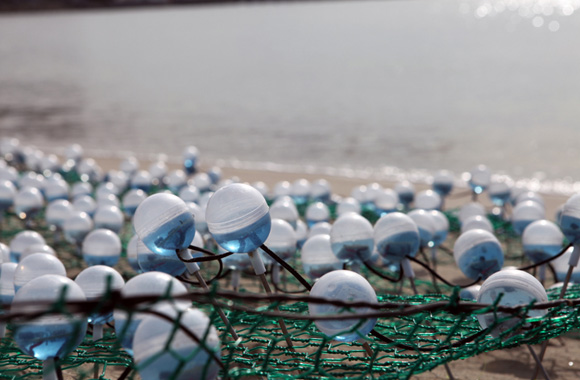 < back to All Works
---