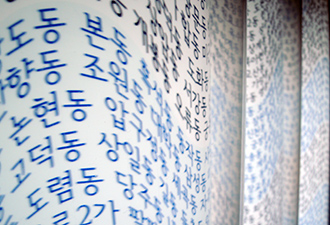 Han River

Interactive installation, 2014

Many names of town were floated goes riding the wave of the work, Han River.
Constantly in the flow of time to go away and forgotten names of town were represented in the form of a flowing the Han River.

Exhibition
- Looking back at Mt. Namsan while flowing along the Han River, Seoul City Hall, Korea, Oct. 23 ~ Dec. 7, 2014.